How to travel from Hanoi to Sapa? You can reach Sapa by train and taxi to Lao Cai, or by private vehicle, tour bus, public bus, motorbike, or rented car. You can also transit from China and Laos, or get to Sapa from Dien Bien Phu and Bac Ha on the Chinese border.
You can also use Sapa as part of your trip to Hanoi, such as an 8-day trek in the wonderful countryside of Vietnam, the best 7-day itinerary in northern Vietnam, or a trip of 2 weeks to this Vietnam.
Sapa is located in northern Vietnam, 200 miles (320 km) from Hanoi, near the Chinese border. At an altitude of 1,500 meters (4,921 feet), Sapa is located in the Hoang Lien Son mountain range, near Fansipan, the highest mountain peak in Vietnam. The terrain makes getting to Sapa a bit difficult, but the scenery makes up for that.
Get from Hanoi to Sapa by train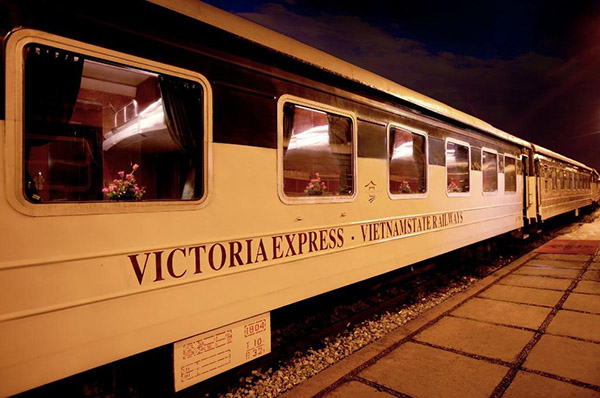 Time: 8-9 hours from Hanoi to Lao Cai + 1-hour bus/taxi to Sapa
A good way to get to Sapa from Hanoi is by train to Lao Cai, where you transfer to a bus or taxi for an hour across the mountain. The train ride lasts about eight hours and comes in a variety of train classes, including hard and soft beds, as well as soft and hard seats.
Tickets can be booked online in advance, at the train station, or through a travel agency. If you are planning to travel on vacation, or if you need to travel on a certain date, then you should make sure to book your tickets in advance.
From Lao Cai to Sapa, you can take a private car or a taxi or a shared tour bus, or a cross-mountain truck. You can also take a bus, just cross the street after leaving the train station to get to the bus stop. Please note that you can be surrounded by touts when leaving the train station, so the easiest way is to book a shuttle service through your hotel and have them wait for you when you arrive.
Get from Hanoi to Sapa via private transfer, taxi, and rental car
You can also reach Sapa by private vehicle or car. Most depart from Hanoi, and you can find transfers and taxis in the Old Quarter. Make sure you agree on a price before you leave, and bring plenty of water and snacks for your trip. It's a long and winding road through the mountains, so if you're prone to motion sickness, you'll want to make sure you take the usual precautions.
While private transfers are the easiest way to get to Sapa, it includes pick up and drop off as well as stops along the way on request. If you go on Sunday and leave early, you can also visit the famous Bac Ha Sunday market, where the H'Mong He people live.
You can also rent a car and drive yourself to Sapa. Please note that this road is hilly and has many dark turns. Watch out for motorbikes and dogs on the road, and remember to fill up with gas before leaving because gas stations are few and far apart. You need an international driver's license to drive in Vietnam.
Duration: More than 5 hours from Hanoi to Sapa
Get from Hanoi to Sapa by a bus
There are several different buses from Hanoi to Sapa, as well as from Dien Bien Phu, Cat Ba Island (via Hanoi), and China and Laos. From Hanoi, the bus journey can take from six to more than 10 hours, includes one or two stops, and has day and night buses.
The bed is comfortable but a bit tight. Buses usually arrive anytime between 3 am and 6 am, so you should check with your hotel to see if you can arrange early check-in. If not, ask if you can take your bags out for breakfast and start exploring.
You can pre-book buses before departure through your hotel, travel agent, or directly with the bus company. Book buses through your hotel or in advance and often include free pick up.
Buses from Cat Ba include a domestic journey, a short stop in Hanoi, and bottled water. A bus from China will probably only take you to the border at Hekou or Lao Cai, where the train stops. From there, it's a short taxi ride to Sapa. Buses from Dien Bien Phu take about eight hours on bad roads. There are also buses from Ha Giang to Sapa. The journey also takes about eight hours.
Duration: Hanoi over 6 hours
Get from Hanoi to Sapa by riding a motorbike/scooter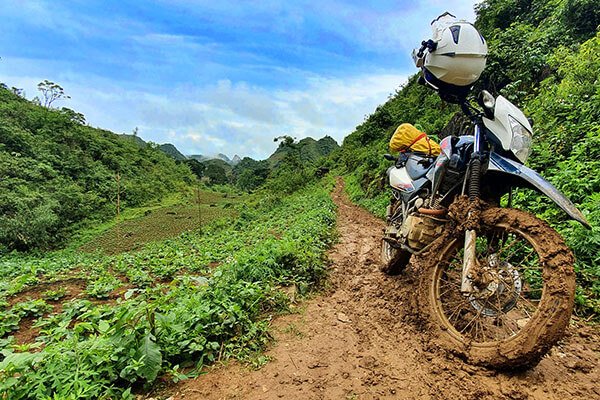 You can also travel to Sapa by motorbike or scooter. The journey from Hanoi takes about 10 hours, but it might be worth spending the night at a hotel in a small village along the way. The way up the mountain is beautiful but not suitable for newbies. The weather can also get very cold, so make sure you bring plenty of warm clothing and overalls. Don't even think about riding a bike without a helmet or sturdy shoes.
We also don't recommend renting a bike in Vietnam if you don't have a lot of cycling experience, as accidents are very common. To rent a bicycle in Vietnam, you need to have a motorbike license issued by your country, otherwise, your insurance will be void. You will also need an international driver's license. Watch out for dogs, and traffic, and make sure you have a full tank of gas, a cell phone with a credit card, and a copy of your ID, permits, and travel insurance just in case.
Time: more than 10 hours from Hanoi,
The above article has answered the question of how to get from Hanoi to Sapa. We hope to bring more value to you. If you need advice, on planning your trip, You can contact Annie via WhatsApp at +84 0969043106